Six questions for chief environmental scientist Matt Kolesar
Matt Kolesar is a 24-year veteran of ExxonMobil and has spent the past year and a half as its chief environmental scientist. Having first joined as an environmental adviser at the Baytown Olefins Plant in 1998, he's since had a number of roles providing regulatory and technical oversight for the company's North American and eventually global operations. Today, Matt is directly advising ExxonMobil's leadership on environmental concerns, sustainability and lower-carbon solutions.
Six questions for chief environmental scientist Matt Kolesar
This is an adapted version of a podcast interview conducted by Tisha Schuller from Adamantine Energy.
Hear about Matt's important work and enthusiasm in helping ExxonMobil reduce its greenhouse gas emissions and create the sustainable energy solutions that society needs.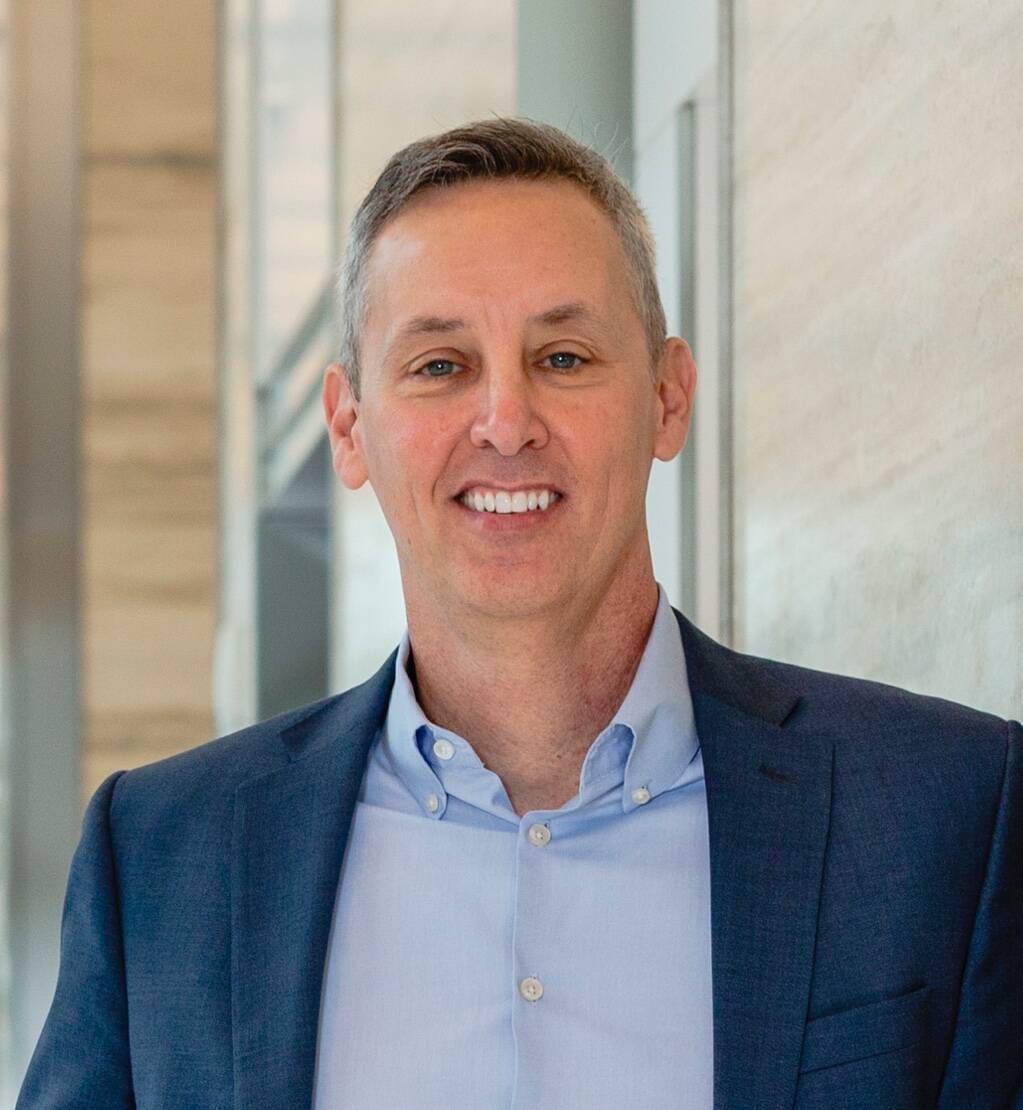 Question: Can you talk a bit about your role at ExxonMobil?
Matt Kolesar: My primary role is to help coordinate and develop the global strategy for sustainability across our diverse operations, from our upstream and unconventional shale to our deep-water developments to our chemical companies and our refineries. There's a lot to keep track of in that, and I do a lot of work with the company's top leaders.
This has been my dream job for as long as I can remember. I've always had a keen interest in helping solve these kinds of tough problems. I've always been very competitive, and to me, winning here is helping ExxonMobil play a critical role in this energy transition.
Q: And how would you characterize ExxonMobil's part in the energy transition?
MK: Well, our work in lower-emission solutions has been ongoing for quite some time, well beyond the creation of our Low Carbon Solutions business. One example is we're identifying many new carbon capture opportunities that we're trying to launch around the world. We've rolled out a net-zero greenhouse gas ambition by 2050.[1] By 2030, we're planning a 20% to 30% reduction in corporate greenhouse gas intensity, a 70% to 80% reduction in corporate methane intensity, and a 60% to 70% reduction in corporate-wide flaring intensity.
Definitive plans with quantifiable outcomes have always been core to our culture. To that end, we're conducting an extensive survey of all our major operating assets around the world. Those surveys, or what we call "roadmaps," will help determine opportunities for reducing emissions.
All of this requires complex planning as we work around the world in our facilities to reach net zero by 2050.
Q: Would you describe this as a transformative moment for the company?
MK: As a company of engineers and scientists, we love the challenge. And it's our scientists and engineers that are the key to all of this. While some of our products and solutions may look different to the outside world, whether it's carbon capture and sequestration [CCS], biofuels, hydrogen or nature-based solutions, they're all utilizing the existing expertise that our employees already bring to the table. Look at carbon capture. Our experts on the subsurface, geologists and geoscientists, can transition from exploring for hydrocarbons to also looking for opportunities for sequestration.
In the case of hydrogen, we've been producing it for decades at our manufacturing facilities. We haven't gone out and hired all new skill sets or created a massive new infrastructure. This new Low Carbon Solutions business was created to develop new businesses around existing skill sets. It's difficult to overstate the potential of these new markets. We estimate that CCS alone will be a $4 trillion dollar industry by 2050.
Q: Methane has also been a large part of ExxonMobil's lower-emission efforts. Can you talk a bit about that?
MK: Methane reduction can be implemented more directly than some other greenhouse gas mitigations that are required over the next 30 to 50 years. We have some exciting tools today that can make a big difference sooner rather than later. We've announced work on ground-based continuous sensors, aerial, airplanes — and we know satellites are going to be somewhere in that solution set.
But I remind myself to stay humble. None of these technologies existed five years ago, and it would be naive to think that they won't evolve further. We'll have to keep up.
Q: What is work like for younger employees? What are you seeing from the younger generation?
MK: Young people very much want to be part of the energy transition while making certain that growing global energy needs are met. They want to be part of the solution. Part of my job is to help people understand the ways in which their roles at ExxonMobil are advancing those low-carbon solutions, or how their skills will transition to those solutions as our future projects pick up steam.
Q: Speaking of those future projects, Exxon has committed to spending $15 billion on greenhouse gas emissions reduction over the next five years. Can you talk a bit about what this will help fund?
MK: We've put a significant amount of that money into the broad categories of carbon capture, hydrogen and biofuels. We've captured more carbon than any other company in the world and are continuing to grow our CCS operations even further. Last year we announced the Houston hub, which is a simple but big idea that says, "We have this large industrial center in Houston with a large number of industries. How about we capture its carbon output?"
And the projected numbers are really astounding: 100 million metric tons a year of carbon sequestration by 2040. There are not many companies other than ExxonMobil that can get that going. We also recently announced a blue hydrogen facility at our Baytown complex. Blue hydrogen is produced from natural gas, supported by carbon capture and storage, and the project is expected to reduce our Scope 1 and 2 emissions there by up to 30%.
So that $15 billion is a big number, but it's a sign of our commitment to this problem. That's the kind of buy-in and commitment that society's going to need in order to solve these very complicated problems.
This is a once-in-a-generation challenge, and I'm excited for the future.

[1] Net zero scope 1 and 2 greenhouse gas emissions for operated assets by 2050.