Putting wind lubricants to the test, 33 stories high
Andrea Williamson isn't afraid of heights. In fact, as a field technical advisor at ExxonMobil, she climbs 260 feet to the top of a wind turbine and that's just another day on the job.
Putting wind lubricants to the test, 33 stories high
Developing the next generation of wind turbine lubricants requires researchers to constantly monitor equipment on the ground and up above.
Our technicians and researchers are doing just that in collaboration with the Wind Energy Institute of Canada (WEICan).
"Every component that moves in a turbine requires a lubricant," says Andy Doucette, wind turbine technician at WEICan. "Lubricants, like oil or grease, keep friction to a minimum so it's less likely that parts will malfunction or wear prematurely. Our research collaboration with ExxonMobil is really aimed at creating advanced lubricants that better protect equipment, keeping them running more efficiently for longer."
Technicians like Andy and Andrea climb up the tower to perform maintenance and gather samples for lab testing. But getting those samples – 33 stories above the ground – isn't as easy as getting your car's oil changed.
Below, see firsthand what it's like to climb to the top of a turbine.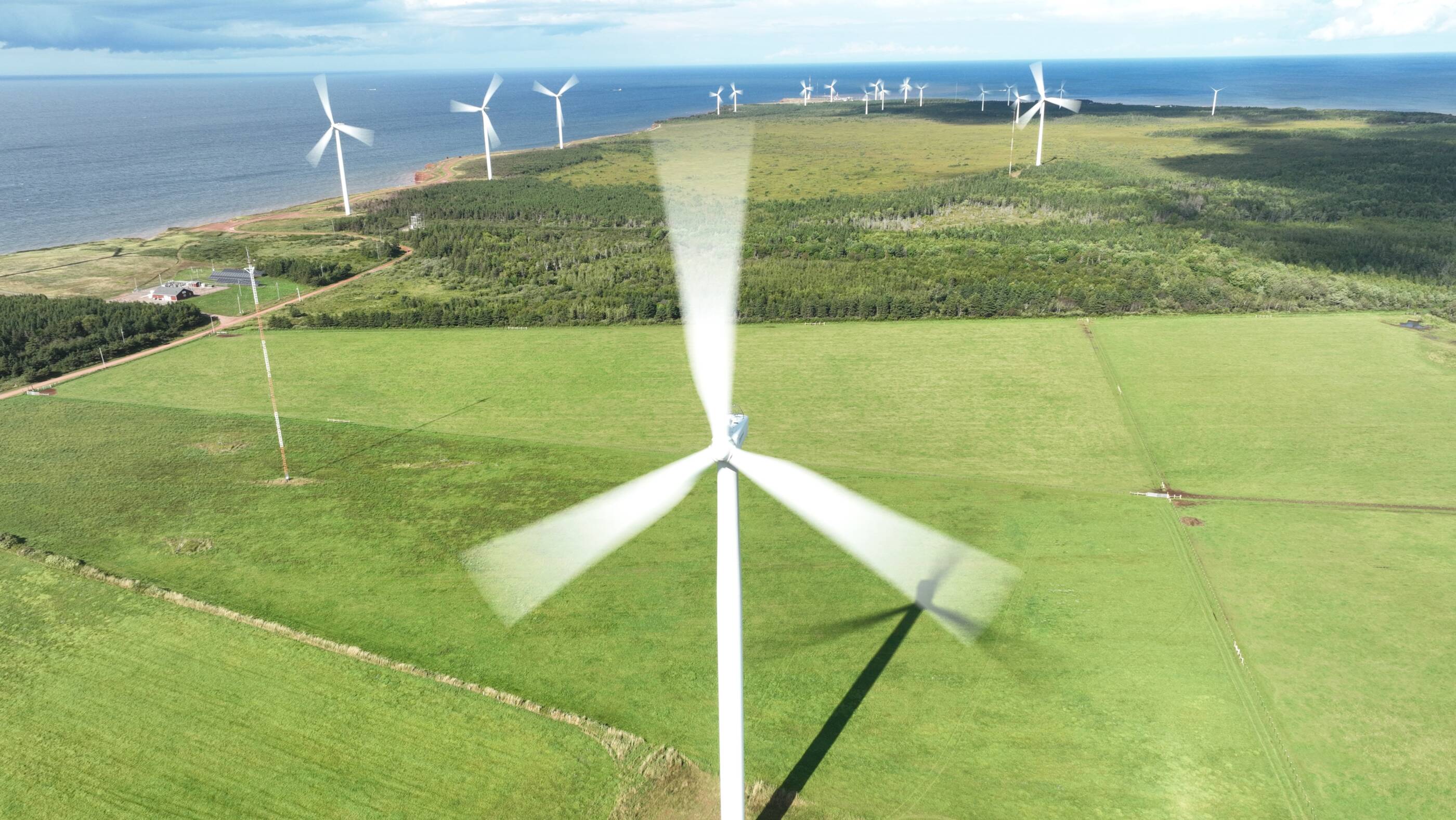 Keeping wind energy moving
At the remote northern tip of Prince Edward Island, Canada, 260-foot wind turbines tower over of the picturesque landscape and red sandstone cliffs. Beyond the horse stables and potato farms is WEICan, the Wind Energy Institute of Canada. There, scientists and researchers are working alongside experts from government, academia and industry – including many from ExxonMobil – to shape the future of wind energy technology.
Technology and collaborations Article • Jan. 11, 2023